Recently, I saw an advertisement for The Screen Project, a Canada-wide study providing an opportunity for all interested Canadians over the age of 18 years to be screened for BRCA gene mutations: BRCA1 and BRCA2. The primary investigator Dr. Steven Narod, a member of the team that discovered the BRCA1 gene in 1994 and BRCA2 in 1995, is leading the study. Dr. Narod is the Tier 1 Canada Research Chair in Breast Cancer and senior scientist at Women's College Research Institute at Women's College Hospital in Toronto, Ontario.
Participants gain access to ordering a BRCA test online for $165 (USD) from Veritas Genetics, a genetic testing company based in Danvers, Massachusetts that was co-founded in 2014 by leading scientists from the Personal Genome Project at Harvard Medical School.
The objective of the study is to identify more people with BRCA gene mutations given that genetic testing through provincial programs is presently only available to a small number of Canadian women and men with a strong personal or family history of cancer.
How are they defining "strong?"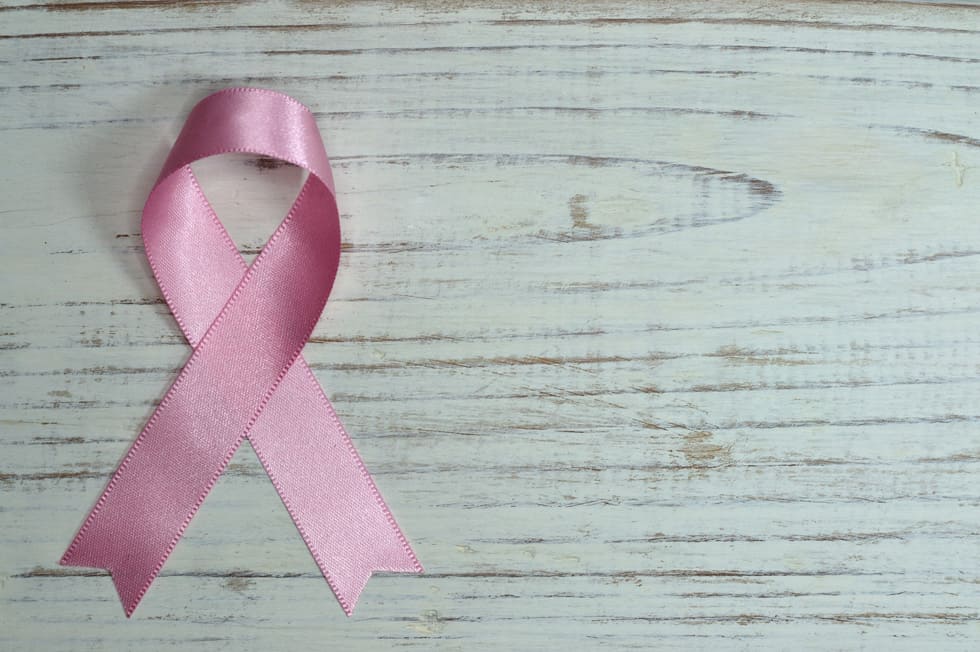 BRCA gene mutations
BRCA gene mutations jumped into the media spotlight in May 2013 when Angelina Jolie wrote an op-ed in the New York Times about her medical choice to have a preventative bilateral mastectomy. Her doctors estimated she had an 87 per cent risk of developing breast cancer and a 50 per cent risk of developing ovarian cancer. Jolie's risk assessment included that she had a BRCA1 gene mutation and a strong family history of disease where cancer had claimed the lives of her mother, aunt, and grandmother. Two years later, she wrote about a second decision to have preventative surgery to remove her ovaries and fallopian tubes to prevent any chance of developing ovarian cancer.
But let's back up a step. BRCA1 and BRCA2 are genes that carry the instructions for the body to make tumor suppressor proteins that play a role in DNA repair. We all have these genes and they play essential roles in maintaining genetic stability. Problems happen when either of them is mutated in a way that results in DNA damage not being repaired properly. Over time, this can lead to more genetic mutations and cause cancer, such as breast and ovarian cancer in women and prostate cancer in men.
It's important to know that having a BRCA gene mutation doesn't mean an individual will develop cancer: it means that their risk is higher than average. According to the US National Cancer Institute, 55-65 per cent of women who inherit a harmful BRCA1 mutation and around 45 per cent who inherit a harmful BRCA2 mutation will develop breast cancer by the age of 70 years.
Evaluating risk
Among Canadian women, breast cancer is the most common cancer affecting about 1 in 9 women, or 11 per cent. According to The Screen Project, about 5-10 per cent of all breast and ovarian cancers are hereditary and due to an inherited gene mutation, including BRCA and others.
Most inherited cases of breast cancer are associated with BRCA1 and BRCA2, so just for the sake of the math here, let's assume they all are. I calculate that 5 – 10 per cent of the 11 per cent is 0.0055 to 0.011. This range is in line with the other statistic provided by The Screen Project — that one in every 200 Canadians (0.005 — half of one per cent) carries a mutation in one of the two BRCA genes — on average. The Screen Project also says:
Individuals in the following groups are more likely to have a mutation than the average woman:
women with a recent or past history of breast or ovarian cancer
women who have ductal carcinoma in situ (DCIS)
men with prostate cancer
women and men with pancreatic cancer
women and men with a family history of breast or ovarian cancer
It's easy enough to consider the first four points and definitively rule them in or out. But the last point — "a family history of breast or ovarian cancer" — is undefined. Is a family history of breast cancer in one first-degree relative enough to elevate risk, specifically risk that traces to a BRCA gene mutation?
How are women supposed to decide if it's worth spending $165 (USD) — about $205 CDN — to find out if they carry the gene mutation? I have asked Women's College Hospital to provide more information about how they define "family history" to stratify risk and will update this blog post if they respond.
In the meantime, entering one first-degree relative with a history of breast cancer in the U.S. Know: BRCA risk assessment tool, turned up this result:
Based on the personal and family information you entered, you do NOT have a higher chance of having a BRCA1 or BRCA2 gene mutation than other women in the general population. Only genetic counseling and testing can confirm whether or not you have a BRCA gene mutation, but genetic counseling and testing will probably not be helpful for someone with a personal and family history like yours.