Cancer patients benefit from new molecular testing advances that inform individualized, targeted treatment plans.
We all know someone whose life was severely impacted by or ended by cancer. In fact, the words we may fear hearing the most are, "You've got cancer," a diagnosis that can be scary, confusing, stressful and overwhelming.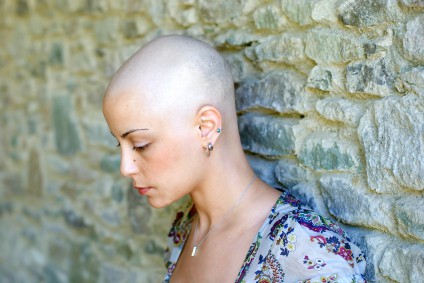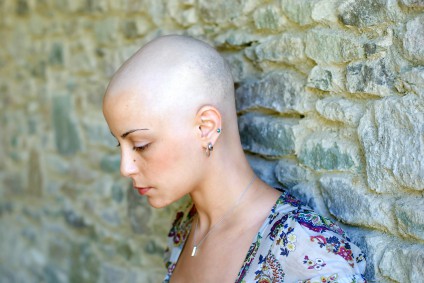 More than 12.7 million people worldwide are diagnosed every year, but recent research breakthroughs suggest that each person may have different gene abnormalities that are driving the growth of his or her cancer. This means that now, oncologists can devise a unique, targeted treatment plan for each person. 'Is my cancer different?' is now the most important question a newly diagnosed patient can ask their doctor.
April Speed, M.D., Breast Care Specialist at Dekalb Medical at Hillandale in Lithonia, Georgia says, "As a breast specialist, I see women who find it overwhelming to hear the diagnosis. They aren't thinking about asking that question, because they are thinking that they have their grandmother's cancer. Now we are learning that breast cancer diagnosis and treatment is just as unique as the individual."
GE Healthcare Clarient has launched a new online patient resource, Is My Cancer Different as part of GE's ongoing $1 billion commitment to fight cancer. The website provides patients with informative videos and insights from leading health experts about the benefits of molecular testing and personalized treatment options for breast, lung, prostate, colorectal and a variety of other cancers.
Previously, patients received the same standard treatment which may have included surgery, chemotherapy or radiation. Now, enhanced molecular testing can look beyond surface markers in biopsy tissue to determine what is going on inside a tumor at the genetic level to see what makes it different and drives its growth.
The key benefits of molecular testing for cancer are:
Individual treatment: Depending on how aggressive the cancer is, or whether it has spread, the patient may not need surgery, radiation or chemotherapy and could avoid the potentially toxic side effects of some treatment options. As well, a patient with a certain kind of cancer may benefit from adding a new, advanced drug therapy to the treatment plan to help reduce the chance of recurrence.
Information empowers the patient: "Patients are empowered because they know there is an individual care plan just for them, putting them in the driver's seat to take charge of their own health," says Dr. Speed.
Fast turnaround for test results: A cancer diagnosis can be devastating news; so the sooner an individual has an action plan for targeted treatment, the better.  In her clinical practice, Dr. Speed says she often receives Clarient test results within 72 hours, whereas previously it could take up to 3 weeks.
Usually, no additional biopsy is required: The cancer patient usually doesn't need to undergo another biopsy procedure, as tissue from the original biopsy can be used for molecular testing.
GE recently launched a $1 billion global campaign to help clinicians deliver improved, more personalized care to 10 million patients by 2020. The overall mission is to further cutting-edge scientific advances in diagnostic and molecular imaging technologies, and hopefully, help turn cancer into a chronic illness rather than a death sentence.
Dr. Speed says to patients, "Cancer is just as unique as the individual. Let's find out your tumor's biology, its behavior, and we'll come up with a plan. Your tumor will tell me what to do."
CONNECT THE DOTS
For more information about the benefits of individualized cancer treatment, visit Is My Cancer Different and Clarient – A GE Healthcare Company. Read more about GE's initiative aimed at improving care for 10 million cancer patients by 2020 in our earlier post, GE Launches $1 Billion Global Campaign to Speed Fight Against Cancer.