For some people who suffer from chronic pain, yoga can provide much needed pain relief and help increase functional movement.
The Canadian Institute for the Relief of Pain and Disability (CIRPD), Pain BC and The Canadian Pain Coalition are offering a series of five free webinars called Yoga for People with Pain.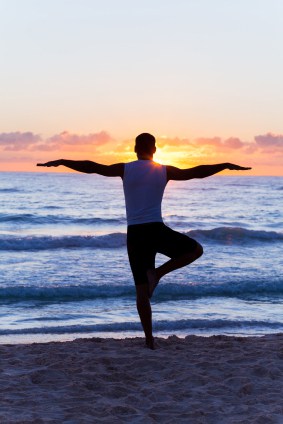 The series starts on Monday, January 7, 2013 and sessions are held at 11:00 a.m. PST (2:00 p.m EST). Physiotherapist and yoga therapist Neil Pearson PT, MSc, BA-BPHE, CYT, RYT500 Clinical Assistant Professor at the University of British Columbia hosts the series. His clinical practice deals exclusively with helping people in pain and he is the first physical therapist to win the Canadian Pain Society's Award of Excellence in Inter-Professional Pain Education. Here are the five topics to be covered in each webinar:
Part 1: Introduction to Current Research on Yoga for Chronic Pain Treatment – January 7
Part 2: Breath Awareness – January 11
Part 3: Breath Control – January 18
Part 4: Body Awareness – January 25
Part 5: Guidelines for Posture – February 1
After each webinar, participants receive an email with a link to a practice video so they can practice during the week and then ask questions, share successes and challenges with others in the following week's webinar.
Want to find out more? There is a terrific story in the Vancouver Sun where Neil Pearson describes how yoga and breathing techniques can help calm a "hyper-vigilant nervous system." In order to participate, you'll need to register separately for each webinar. If you have questions, feel free to follow up with CIRPD at admin@cirpd.org.