A new study suggests that a surprising factor, high blood sugar, may be a key culprit for fuelling the disease among older women. Researchers have previously suspected that there could be a link, but the handful of other studies to date has been inconclusive, with some showing a relationship and some not.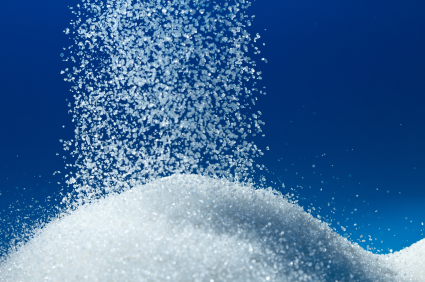 According to the American Cancer Society, colon cancer is the second leading cause of cancer-related deaths in the United States. Also known as colorectal cancer, the disease strikes about 1 in 20 Americans over a lifetime.  There were about 141,000 new cases diagnosed and almost 50,000 deaths caused by cancers of the colon or rectum in 2011.
Researchers at the Albert Einstein College of Medicine of Yeshiva University in New York found that postmenopausal women with higher blood glucose levels were nearly twice as likely to develop colorectal cancer over a 12 year period as those women with lower blood glucose levels.  The research involved nearly 5,000 postmenopausal women aged 50-79 years, who were part of the National Institute of Health's Women's Health Initiative study. The study was recently published in the online British Journal of Cancer.
All but one of the previous studies used baseline measurements, or blood samples taken one time only.  This study's findings are stronger because participants' blood sugar was measured several times over a 12-year period.  Data was divided into three groups based on blood glucose levels. Of the 81 women who developed colorectal cancer, 35 were from the highest blood glucose group, and 18 were from the lowest group.
"The next challenge is to find the specific culprit or mechanism by which chronically elevated blood glucose levels may lead to colorectal cancer," says Geoffrey Kabat, Ph.D., a senior epidemiologist at Einstein and lead author of the paper.  "It's possible that elevated glucose levels are linked to increased blood levels of growth factors and inflammatory factors that encourage the growth of intestinal polyps, some of which later develop into cancer," says Dr. Kabat. He suspects that insulin-like growth factor (IGF) may be a prime suspect because it is known to promote cell proliferation. Inflammatory factors such as tumor necrosis factor (TNF), C-reactive protein (CRP) and interleukin are associated with obesity, and may also be driving colon cancer growth.
Obesity is a known risk factor for colorectal cancer, and obesity is associated with elevated blood sugar.  In fact, the American Cancer Society states that the links between diet, weight, exercise and colorectal cancer risk are some of the strongest links for any type of cancer.
"Taken together, the findings are all pointing to a constellation of factors associated with insulin-resistance syndrome, also called metabolic syndrome, that are somehow related to developing colorectal cancer. There are many different interrelated factors and it is difficult to tease them apart," says Dr. Kabat.
How can we reduce the risk of developing colon cancer? There are a number of known risk factors that cannot be controlled, such as age, having inflammatory bowel disease, a family history of colorectal cancer, or inheriting a gene mutation that causes the disease.
However, this study sheds some light on things we can control to reduce the risk. Dr. Kabat advises, "Taking into account all that we know, by maintaining a healthy weight and girth, by eating a varied and balanced diet that includes lots of vegetables, grains, and fiber, and being physically active, is the best way to reduce the chances of developing a prediabetic state. This in turn will reduce the odds of developing diabetes and possibly colorectal cancer."
CONNECT THE DOTS
To learn more about prediabetes and how to keep your blood sugar levels under control, visit the American Diabetes Association. The American Cancer Society provides comprehensive online resources about risk factors, diagnosis, support and treatment resources for colorectal cancer, including questions to ask your doctor. Most colorectal cancers occur in people without a family history, but about 5-10% of people who develop it have inherited gene mutations that cause the disease. Tumors can now be evaluated at the molecular level to help clinicians determine if there is a genetic component driving cancer growth. Clarient, a GE Healthcare company, launched Is My Cancer Different as part of GE's ongoing $1 billion commitment to fight cancer.
Originally published on GE Healthy Outlook, February 10, 2012. Copyright Jane Langille.