It's a pretty sobering fact that heart disease kills more women at all ages than breast cancer. But why can't we think of someone we know who has heart disease? Well, to put it bluntly, because those who have it often die from sudden cardiac arrest. Due to significant advances over the last 40 years for breast cancer, including research, screening and treatment alternatives, breast cancer mortality is now down to 4% in the U.S. and I suspect the figures are similar in Canada.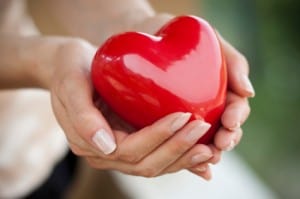 More women die of heart disease than men, yet research has long focused on the fellows. In this enlightening TEDxWomen talk from last November, C. Noel Bairey Merz, MD talks about how heart attack presents differently in women and why it's harder to detect. Dr. Merz is director of the Women's Heart Center at the Cedars-Sinai Heart Institute. As principal investigator for the WISE study (Women's Ischemia Syndrome Evaluation) for Coronary Vascular Dysfunction, she has been researching what's going on in female pattern heart attack for the last 15 years.
Some of the Dr. Merz' key points are:
Men and women store fatty plaque differently, leading to different causes of coronary artery disease: "men explode and women erode."
For women, an MRI helps find microvascular coronary obstructions better than an angiogram or EKG
Female stem cells could be better for repairing damaged areas
What's needed now is an all-out effort to raise awareness, screening, and treatment for this silent killer.
Thanks to Kit Leong for sharing this video.