Beyond pills and patches – new treatment options for chronic pain 
A new report by the Institute of Medicine reveals that a startling number of Americans, 116 million, are affected by chronic pain – more than heart disease, cancer and diabetes combined. Chronic pain is a huge public health burden that costs the U.S. up to $635 billion each year in medical treatment and lost productivity.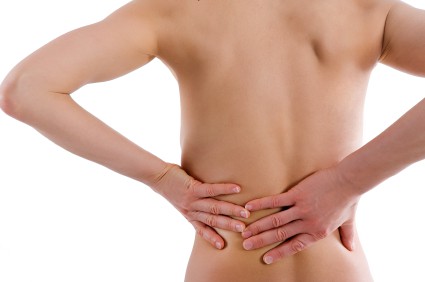 Chronic pain can arise from body injuries or health conditions such as migraines, diabetes, arthritis, shingles or cancer. But sometimes there is no obvious cause, which is frustrating for both patients and doctors. If the pain is not treated properly, pain signals can continue, leading to long-term changes in the central nervous system. Phillip Pizzo, M.D., Dean of the Stanford University School of Medicine says, "We see that for many patients, chronic pain becomes a disease in its own right."
Sean Mackey, MD, Chief for the Division of Pain Management at Stanford University points out that the two most common pain treatments available, NSAIDs (non-steroidal anti-inflammatory drugs) and opioids (narcotic pain killers), "are agents we have been using for hundreds of years, in one form or another and we have not come up with new agents. We need to identify and research more alternative mechanisms for treating chronic pain that can attack where the injury and signal are processed."
Here are five currently available alternatives for chronic pain treatment that go beyond pills and patches to target the locations where pain signals arise:
1. Neuromodulation Pain Therapy – A special device, the BiowavePRO delivers a proprietary mix of high-frequency electrical signals through the skin using either a non-invasive electrode on the surface of the body or a percutaneous electrode with an array of microneedles that when pressed through the skin further facilitate the delivery of therapeutic signals to the target area to block pain transmission in deep tissue.  The recommended regimen is 6 treatments over 2 weeks, followed by use of a non-invasive home device, available by prescription from a physician, which can be used daily if needed. Pain relief is reported to be significant for responding patients after a 30-minute treatment and can last 24-48 hours or longer, reducing the need for pain medications.
2. Spinal Cord Stimulation – A small pacemaker is implanted under the skin near the spinal cord with electrodes inserted into the epidural space, to treat chronic pain of the trunk or limbs. The patient delivers low-level electrical signals to their spinal cord using a handheld programmer, controlling the on or off switch as well as the intensity of the signals that are targeted at the precise pain area to block pain messages from reaching the brain. Up to 6 visits may be required to refine the stimulator settings. Available devices include the Medtronic Neurostimulation System and the recently FDA cleared St. Jude Medical's Epiducer system, which allows placement of multiple neurostimulation leads through a single incision.
3. Spinal Cord Drug Pump – Also called an intrathecal drug delivery system, a drug pump is implanted under the skin to deliver pain medication directly to the fluid around the spinal cord. Because medication goes directly to the pain receptors near the spine rather than travelling throughout the circulatory system, pain relief can be achieved with a fraction of an oral medication dose and can reduce pain by 50% or more. The device is filled with medication and programmed by a doctor. Refilling the pump is done by a needle injection through the skin at follow-up appointments. A hand-held programmer option can permit the patient to deliver the dose.
4. Nerve Blocks – An injection of a local anesthetic can be an effective weapon to stop pain in its tracks in specific situations like a pinched nerve, where acute pain is localized in one part of the body. The nerve block can relieve pain so that the patient can participate in physiotherapy. A nerve block is most useful if used early to help prevent chronic pain from developing.
5. Radiofrequency Ablation – This technique is seen as a big advance among pain doctors because it is a very localized treatment that can make a big difference for some forms of pain such as low back, neck or arthritis joint pain. A small part of the nerve tissue is heated in an outpatient procedure, using an electrical current produced by a radio wave, carefully conducted under guided imaging. Radiofrequency ablation is done as an outpatient procedure using a local anesthetic. Relief from chronic pain can last from 6-12 months using this method.
CONNECT THE DOTS
Visit the American Chronic Pain Association to browse their online library of resources and pain management tools. Learn about the Chronic Pain Self-Management Program, a series of workshops developed by Stanford University that are offered in community settings. Read the Institute of Medicine's report brief, Relieving Pain in America: A Blueprint for Transforming Prevention, Care, Education and Research to learn more about the scope of the burden of chronic pain or watch the webcast.
Originally published on GE Healthy Outlook, October 18, 2011. Copyright Jane Langille.