Meeting Baby Boomers' expectations for long-term independent aging. 
There are 77 million American Baby Boomers and they are turning 63 at a rate of nearly one every seven seconds. Joseph Coughlin, Ph.D., and Director of AgeLab at the Massachusetts Institute of Technology (MIT), refers to Baby Boomers as "generation expectation" because they expect to live longer and better than previous generations.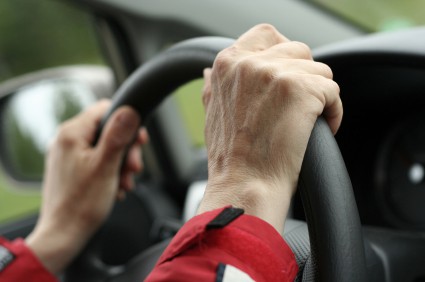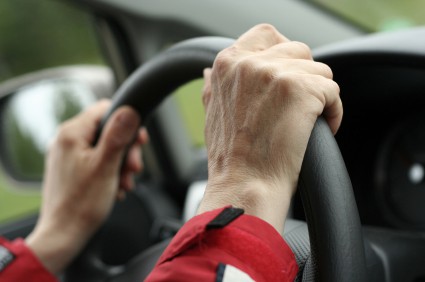 Baby Boomers have grown up with many technological innovations and they expect technology to provide them with solutions to help maintain their independence for as long as possible. Some disability occurs with aging for about one-third of people over 65 in areas of hearing, vision, cognition, ambulation, self-care and independent living. While some of these disabilities are minor, some require accommodations or assistance to meet the demands of daily living.
Two areas where technology innovations are meeting the demand for increased independence among aging people are in-home remote healthcare and vehicle design.
The Care Innovations Guide is an innovative medical device that allows physicians to remotely monitor and care for patients at home. The device was cleared by the FDA in 2008 and was developed by Intel Corporation in partnership with GE. The Care Innovations Guide collects vital sign data, communicates patient reminders and multimedia educational content, and offers video conferencing and alert tools. The device can connect to certain models of medical equipment such as blood pressure monitors, glucose meters, pulse oximeters, peak flow meters and weight scales. Patients can use the device to take an active role in managing their health by monitoring their health stats, communicating with healthcare professionals and physicians, and learning more about their medical conditions.
In vehicle design, new technologies are helping older people drive safely longer, while improving the driving experience for other age groups as well.  For many people, maintaining independence in older age means being able to continue driving safely, but attention capacity declines with age.
AgeLab uses two different test vehicle platforms to conduct research about how older people interact with cars. "Miss Daisy" is a fixed-base test vehicle used to evaluate cognitive distraction, as well as disease and medication effects by measuring eye movement, respiration, sweat gland activity and heart rate. "Miss Rosie" is a mobile test car outfitted with cameras and monitors that measure changes in spinal mobility, operator positioning, and the strength required for the driver to maneuver the car.
The objective of AgeLab's vehicle research is to create a future "AwareCar"- one that senses driver distraction, fatigue or health status and intervenes to provide a safer ride. Built on learning about driver performance in test vehicles, the AwareCar of the future would assess changes in a driver's performance, perhaps check their pulse, help with steering, tell them to put down their cell phone, or even remind them to take their medication.
AgeLab researchers and engineers have learned that it's important to design technologies that are not just for older people, but that offer technology benefits for everyone. One vehicle research project measures the stress level of older adults operating a hands-free, ultrasound-assisted parallel parking system developed by Ford Motor Company. The parallel parking assist feature makes backing up easier for older adults who often have more limited neck mobility than when they were younger. Other features like blind-spot detection and a voice-activated audio system, however, are intended to appeal to a broad age-range of drivers with a general interest in smart technology.
Baby Boomers expect that technology will reinvent how they can maintain their independence for as long as possible. What activities do you expect to continue doing as you grow older?
CONNECT THE DOTS
Check out this video to see the Care Innovations Guide in action. Learn more about the innovations at MIT AgeLab or visit Joseph Coughlin's blog, Disruptive Demographics to see a video about AGNES and Miss Daisy. For information about healthy aging, visit the AARP health page. You may also like our earlier post, New Insights into Healthy Aging from the Longevity Project. Click here to read more about GE's joint venture with Intel.
Originally published on GE Healthy Outlook, August 24, 2011. Copyright Jane Langille.