A large majority of men's hidden health concerns are not being addressed, according to a new Canadian survey.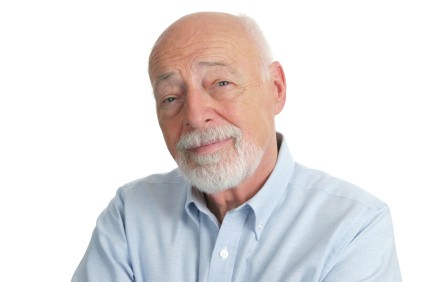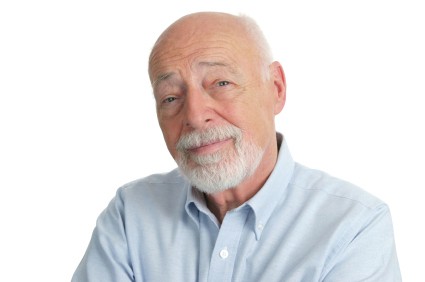 Their top five health concerns were: mobility impairment; memory loss; medication side effects; vision loss; and hearing loss. With the exception of medication side effects, only 9-40% of the men reported that these top issues had been screened, treated or addressed at their healthcare appointments. Surprisingly, side effects from medication still ranked as one of their top five greatest worries, even though almost 85% of the men surveyed said that this topic had been screened or addressed.
The study findings were far from negative though:  81-96% of the men said they had received screening or counseling on stroke, heart disease, diabetes, pneumonia and prostate disease and notably, none of those health issues were top concerns. The study surveyed 2,325 men between the ages of 55-97 years, with an average age of 72.9 years.
So why is there such a gap between the health concerns that older men are most worried about and those that they are being screened for?
Study author Cara Tannenbaum, MD, MSc says, "This study's findings provide an opportunity for better care. Doctors are doing a very good job, such a good job that it's time to move to the next step and work on preventing age-related decline. People are now living with chronic illness for a long time, so while screening for chronic illness is still important, we need to focus on disability-free life expectancy and the quality of later years." Dr. Tannenbaum is The Michel Saucier Endowed Chair in Geriatric Pharmacology, Health and Aging at the Centre de Recherche, Institut Universitaire de Gériatrie de Montréal, at the University of Montreal in Quebec.
Meeting the goal of living disability free as long as possible will require a new shift in thinking by older men, physicians and nurses, and society alike. Older men need to be encouraged to discuss their top concerns, even if they find topics like depression and incontinence to be difficult or embarrassing. Physicians and nurses need to allow more time during health care appointments to provide counseling about exercise, nutrition, bladder and brain health and they should also be asking patients how they are feeling emotionally. Finally, society needs to de-stigmatize the health conditions of aging people so that they are not living silently with health worries.
To help older men live disability-free as long as possible, Dr. Tannenbaum recommends that public health initiatives focus  more on prevention. For example, investing in balance training and re-engineering community surfaces could prevent falls, hip fractures, emergency surgeries and rehabilitation.  Cognitive exercises could help prevent memory decline. Programs that include regular exercise and neighborhood transportation could help alleviate depression and isolation. Communication initiatives to provide checklists to discuss with a physician or how to stay connected to friends and family members in other cities could help address worries that would otherwise remain silent.
"It is time for the health care system to invest in strategies for older adults to preserve their autonomy, mental health and well-being. As older men's health priorities become better understood, a shift in the way health care is delivered and reimbursed will be required," says Dr. Tannenbaum.
CONNECT THE DOTS
GE and WebMD created the Better Health Evaluator to help people prepare for and improve communication at their next doctor's visit. The New York Times publishes a blog called The New Old Age: Caring and Coping which explores issues for older people and their caregivers. Also check out our earlier posts, 'Focus on Men's Health Week This Father's Day," and "Should Healthy Men Have a PSA Test?."
Originally published on GE Healthy Outlook, May 11, 2012.