3-month weekly therapy as safe and effective as 9-month daily therapy
If you had latent tuberculosis—infection with TB bacteria that could flare up into active disease–which treatment therapy would you choose: a three-month therapy of 12 weekly doses or a nine-month therapy of 270 daily doses?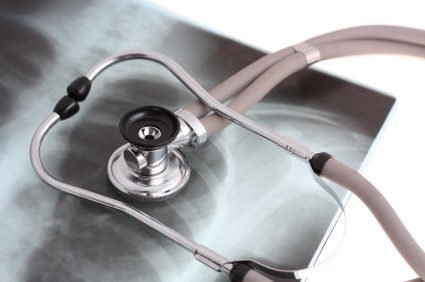 According to a multinational study by the Centers for Disease Control and Prevention, people with latent tuberculosis (TB) now have access to a new, faster regimen with fewer doses. Seen as one of the biggest developments in TB treatment in decades, the PREVENT TB study shows that the new regimen is as safe and effective as the longer standard therapy, and it has a significantly higher rate of completion. The research results were presented at the American Thoracic Society 2011 International Conference in Denver, Colorado.
"This new treatment regimen is fantastic – the drugs are excellent, the treatment takes only 3 months and it will help prevent drug resistance, " reports Lee B. Reichman, MD, MPH, executive director, New Jersey Medical School Global Tuberculosis Institute and professor of preventive medicine, UMDNJ-New Jersey Medical School.
TB is an airborne infectious disease caused by the bacterium Mycobacterium tuberculosis. The bacteria usually invade the lungs but can also attack the kidney, spine or brain. It is one of the deadliest diseases in the world — one-third of the world's population is infected with TB and there are almost 2 million TB-related deaths on a global basis each year.
In the United States, there were 11, 181 reported cases of TB in 2010, down significantly from the 84, 304 cases reported in 1953 when the disease was first tracked by the CDC. Approximately 11 million Americans are infected with latent TB, but many are unaware as it can only be found by a positive reaction to a TB blood or skin test.
Latent TB infection occurs when a person has TB bacteria in their body but has no symptoms and cannot transmit the bacteria to others. About 10% of people who have latent TB infection will go on to develop active TB disease, which may include symptoms such as a bad cough that lasts for weeks, pain in the chest, coughing up blood or sputum, chills, fever and sweating at night.
The PREVENT TB study was one of the largest CDC-sponsored clinical trials, taking over 10 years to complete. It involved 8,053 participants from countries with low to medium incidence of TB, with the majority from the United States and Canada. Dr. Reichman points out that given how slowly TB grows and the fact that only 10% of those infected with latent TB will develop active TB, "It's pretty ingenious that these studies were put together by the TB Trials Consortium 10-15 years ago."
The new regimen of a once weekly, directly supervised therapy of rifapentine taken together with isoniazid for 3 months has proven to be as safe and effective as the standard therapy of daily, self-administered isoniazid alone for 9 months. Very few cases of TB developed in either the test group taking the new regimen (7) or the control group taking the standard treatment (15). Importantly, the rate of treatment completion was significantly higher at 82% for the new regimen group, compared to 69% in the standard therapy group.
Researchers note that study results only apply to countries with low to medium incidence of TB and further research is needed before the new regimen can be recommended in countries where there is a high incidence of TB. Treatment guidelines for the new regimen are expected later this year, but are anticipated to include the recommendation that the drugs be administered under direct supervision, as tested in the study group.
Dr. Reichman says, "People may think that we don't get TB anymore, but they don't realize, the reason why we don't is due to new regimens like this. If we don't continue our vigilance against TB, it's going to come back with a vengeance."
CONNECT THE DOTS
GE scientists in Bangalore, India, Shanghai, China, and Niskayuna, New York are investigating to see if existing technologies can be leveraged to provide a rapid point-of-care diagnostic test for TB. Read our earlier post Tuberculosis, New Weapons Against an Old Disease. Visit the CDC site for Tuberculosis or check out the WHO's Stop TB Strategy, a global initiative to reduce the burden of TB by 2015.