Do you know that there are several health risks from wearing high heels? I used to wear them daily when I had an office job, even though they hurt my feet sometimes and I didn't need the extra height. Now it hurts to wear them at all because I have worn flats for so long.
For my recent story for The Costco Connection (US Edition), "Fancy feet follies," I interviewed three experts: a podiatrist, a chiropractor and an orthopedic surgeon. They provided some great insights about how high heels can cause a wide range of health problems, from ligament tears and hammertoes to back and knee pain, and even gait issues. They also shared some great tips for reducing problems.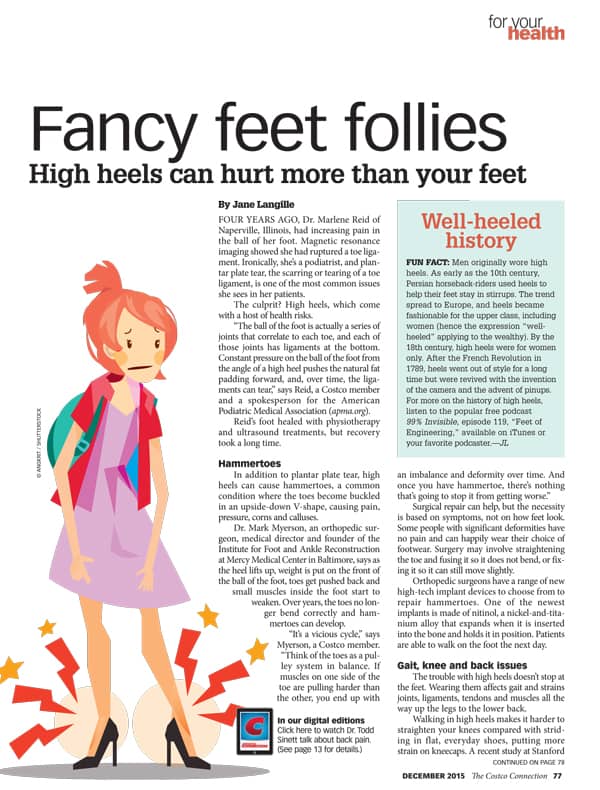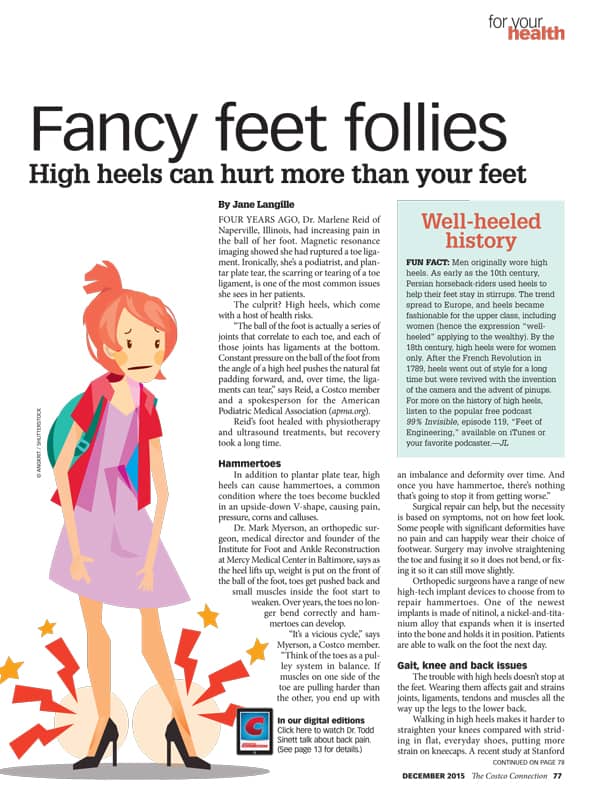 And from this 99 % INVISIBLE podcast, I learned that men were first to wear high heels. Horseback riders in the 10th century wore them to help their feet stay in the stirrups. Heels became female-only footwear sometime in the 18th century.
Switching around heel heights on different days can help, but I wonder why more women aren't giving them up altogether.