Do you want to quit smoking or know someone who does?
This spring, the Canadian Cancer Society and the Running Room are collaborating on a new program called Run to Quit, to help people learn to run while quitting smoking and substitute a healthy habit for a destructive one.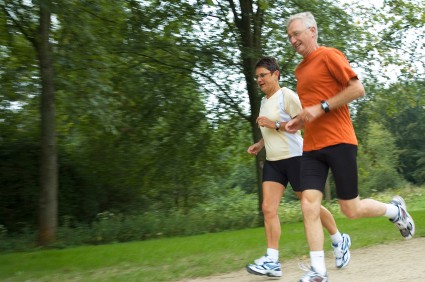 Despite the great strides in awareness about the health risks of smoking, almost 5 million Canadians are still lighting up. Tobacco use is still the number one cause of death with more than 100 Canadians dying from smoking every day.
Most smokers do want to quit, but 96% of people who try to quit cold turkey without medication, smoking cessation products or therapy are unsuccessful. Studies show that exercise can quell cravings, reduce withdrawal symptoms and relapse, and decrease negative moods and weight gain.
Run to Quit clinics will take place from April to June at the Bank Street Ottawa location and online nationwide at runtoquit.com starting April 13, 2013. The program includes learn to run sessions as well as:
Peer support from others who are also working on quitting smoking
A 10-15 minute weekly talk about quitting and support from Canadian Cancer Society's Smokers' Helpline
Nutrition counseling from a dietitian
Tips from a physiotherapist about adjusting to higher levels of physical activity
Leaders at both organizations are runners and both former smokers who made the switch for good:
In my mid 30's, I was a food executive and senior VP with a major food distribution company. In addition to being overweight, I was also a 2½-pack-a-day smoker. My two sons convinced me to run a 2K fun run. In doing so, it made me realize that if I was going to enjoy my family, career and community activities, I better do something and do it quick. So I started to run to lose weight. Soon, I lost a significant amount of weight through running 5k per day. A friend suggested I stop smoking as well. I then found I could run much longer and enjoyed many positive physical changes. I wanted to share how I substituted a negative addiction for a positive addiction so I started the Running Room. John Stanton, Founder Running Room Canada.

On average, it takes people five to seven attempts at quitting before remaining smoke-free," says John Atkinson, Senior Manager, Canadian Cancer Society, Ontario Division. "I tried to quit smoking eight times before I was successful and running was my key to success. I am confident that Run to Quit will increase a participant's odds of success because unlike other methods, Run to Quit combines physical activity, education and personalized support.
For more information, check out runtoquit.com or pass this along to someone who could benefit from the program and sign up with them as a supportive friend.