February is Heart Month and atrial fibrillation is making headlines again.
A year ago, I spoke with Dr. David Gladstone about his EMBRACE trial for a new device, the first 30-day cardiac monitor for stroke patients. The monitoring belt tracks heart rhythm data continuously for a complete month rather than the standard Holter-monitor 24-hour test, improving detection of atrial fibrillation, one of the major risk factors for stroke.
The story appeared here, as part of the Heart & Stroke Foundation's Make Death Wait campaign, February 2012.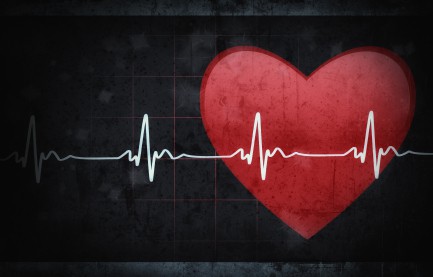 Atrial fibrillation is an irregular, fast heartbeat, where the upper chambers of the heart beat out of sync with the lower chambers. People may experience heart palpitations, feel dizzy, have chest pains or surprisingly, not feel anything at all and be totally unaware that their ticker is not pumping at the right pace. Atrial fibrillation is sneaky because it can happen intermittently. People who have atrial fibrillation have a 3 to 5 times greater risk of stroke than those with a normal heartbeat.
In last year's story, I wrote about how Dr. Gladstone and his team saved Mo-Ching Hwu-Chan's life after she suffered a massive stroke from a blood clot in her brain. Later, after enrolling her in the EMBRACE study, researchers learned that she had previously undiagnosed atrial fibrillation. As a result, she has been taking anticoagulant medication to prevent clotting and lower her risk of having more strokes.
Dr. Gladstone is director of the Regional Stroke Prevention Clinic at Sunnybrook Health Sciences Centre in Toronto. Recently, he reported the results of the EMBRACE trial at the International Stroke Conference.
For three years, the study collected data among 570 patients who had experienced a stroke but did not show atrial fibrillation according to a preliminary 24-hours of heart monitoring. Patients were divided into two groups: one group was monitored for 30 days with the new belt device and the other group was monitored for an additional 24 hours only. The longer, 30-day tracking detected atrial fibrillation in 16% of patients compared to just 3% of patients who were only tracked for one extra day.
Here is a news report on CTV.ca explaining more about Mo-Ching Hwu-Chan's experience and the recent results of Dr. Gladstone's study.
For more information about atrial fibrillation, check out this story: Designer Drugs for Atrial Fibrillation Patients.