This is the story I wrote for GE Healthy Outlook last summer about the breakthrough study in nine countries that proved conclusively that treating people quickly who are infected can halt the transmission of HIV by almost 100%. This week, delegates are meeting in Washington D.C. for the 19th International AIDS Conference, AIDS 2012, to discuss how to continue the battle to eradicate HIV/AIDS.
*      *      *
In July, the delegates at the 6th International AIDS Society Conference in Rome, Italy rose in a standing ovation after groundbreaking results for study HPTN 052 were presented, the first large-scale clinical trial for HIV/AIDS treatment. The evidence is conclusive: treatment as prevention works almost perfectly to reduce the transmission of HIV.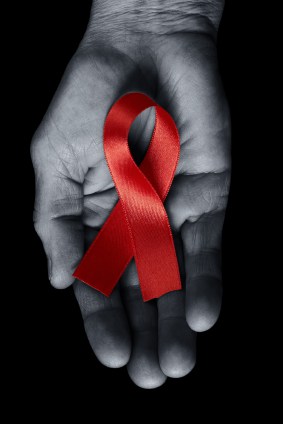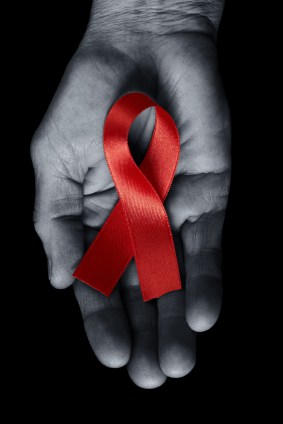 In study HPTN 052, results showed a 96% decrease in the risk of HIV transmission with immediate antiretroviral therapy (ART). Additionally, immediate treatment led to a 30% decrease in disease progression and death, and an 83% reduction in the incidence of extra-pulmonary tuberculosis. The study, published in The Lancet, was conducted by the HIV Prevention Trials Network and funded by the National Institutes of Health.
Dr. Julio Montaner says, "The evidence is in: treatment is prevention. The faster you put people on treatment, the faster you conclusively prevent morbidity, mortality and HIV transmission." Montaner is director of the British Columbia Centre for Excellence in HIV/AIDS (BC-CfE) and past President of the International AIDS Society.
HPTN 052 was the first randomized large-scale trial to evaluate the impact of HIV treatment in 1,763 couples, where one partner was HIV positive. People were recruited across 13 sites in nine countries, including Asia, Africa, and the United States. Started in 2005 and due to run through 2015, the study was constructed to measure the difference between receiving immediate or delayed ART.  The study's compelling interim results led the international data and safety monitoring board to recommend the results be publicly released as soon as possible.
There are more than 33.3 million people living with HIV globally – 22.5 million in Sub-Saharan Africa, 4.1 million in South and South-East Asia, and 1.5 million in North America, to name the top three regions. While the number of new infections has fallen by nearly 20% in the past ten years and HIV prevalence has fallen by more than 25% as young people adopt safer sexual practices, these rates pale in comparison to the treatment as prevention strategy, which reduces transmission by 96% in all settings: mother-to-child; sexual; and injection drug use.
ART, also known as a drug cocktail, has been the standard of treatment since it was developed by the BC-CfE and unveiled at the 1996 International Aids Conference in Vancouver, British Columbia. "Study HPTN 052 conclusively shows that when an infected person receives ART, virtually and immediately upon starting the regimen, the ability of the virus to replicate is shut down. At that point, the virus becomes almost undetectable in the blood, and as immunity recovers, the person leads a near normal life and both AIDS and death are prevented," says Montaner.
This is important new learning – health professionals used to delay treating HIV positive patients until complications became evident, because they thought the first decade of HIV infection was asymptomatic. Now, research shows that the virus is actually quite active in the first 5-6 years, replicating and generating an inflammatory response that is quite aggressive.
World leaders pledged in early 2000 to make HIV treatment available to those in need on compassionate and relief grounds, yet that goal has not been achieved. Also not yet achieved on a global basis is the United Nations goal of universal access to ART by 2010. Now there is a renewed pledge by the Joint United Nations Programme on HIV/AIDS to get 15 million people on ART by the year 2015. In February 2011, China became the first country to incorporate treatment as prevention as part of its national strategy to fight the epidemic.
While the costs of treatment may seem high – around $15,000 per year in Canada and 50 cents per day on a highly subsidized basis in developing countries, Montaner maintains, "the return on investment is so high that within five years you are actually saving money. The sooner we treat everyone who is HIV positive, the sooner we will prevent transmission and end the AIDS epidemic. We can't afford not to do this."
CONNECT THE DOTS
Go to the World AIDS Campaign site.
Given the clear benefits of early treatment, HIV testing is critical for treating infected people and preventing transmission. This fact sheet from The Henry J. Kaiser Family Foundation outlines current testing requirements and recommendations for HIV Testing in the United States. Visit UNAIDS Global Report, to access regional fact sheets about HIV/AIDS in different parts of the world and view a global prevalence map.